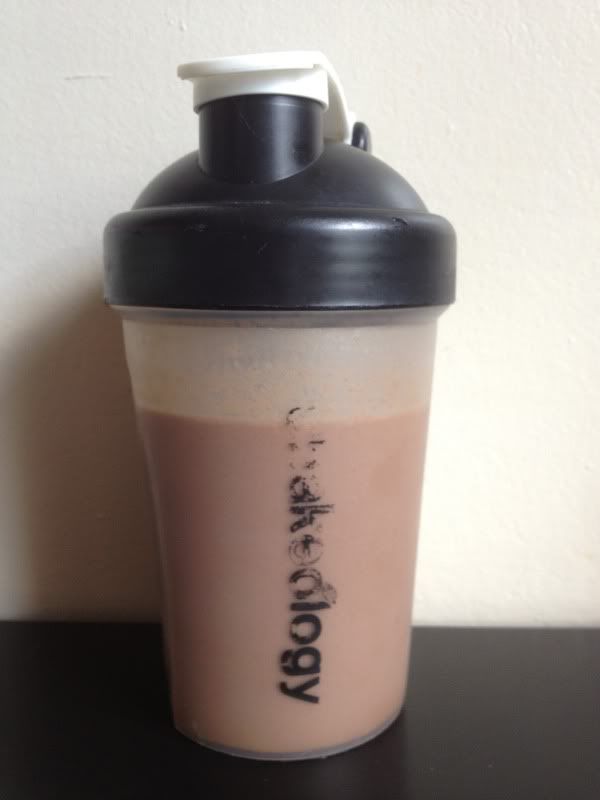 Focus T25 workout Day 21 I drank my Chocolate Shakeology mixed with banana and scoop of peanut butter. YUMMY! I love drinking it it gives me the energy I need for the day. Shakeology is FREE of GMO's. Beachbody has high standards for their shakes and products.
It was Double Friday today so I did 2 Focus T25 workouts.  My first workout was called Ab Intervals. Then moved on to my second workout called Speed 1.0. I made it through the workouts. I still can't believe I made it through week 4 of Focus T25. I have been laser focused on completing these workouts because of the fact they are only 25 minutes long. Tomorrow is my rest day for Focus T25. I will be spending my rest day with family. I enjoy being a coach because I enjoy helping other people. I actually care about my customers and want to help them achieve their fitness goals and achieve success in all aspects of their life including financial freedom. If you have a passion to help others like I do I would like to hear from you.
==> LET ME COACH YOU FOR FREE! <==
Love reading my posts,but want more one on one attention? 
Have questions or concerns, but you want them answered in private?
Want a Daily Action Plan created to help you reach your FIT BODY in less time?
…YES?!
Then sign up to get my Beachbody Coaching for FREEEEE!