Easy Vegetarian Stir Fry Recipes Garlic Veggies
2 tsp. Extra Virgin Olive Oil
2 Cloves Garlic, Crushed
1 Medium Carrot, Cut Into Thin Diagonal Slices
½ Medium Head of Broccoli, Cut Into Bite Sized Florets
1 Tbsp Water
½ Medium Zucchini, Cut Lengthwise , Sliced
¼  Medium Red Bell Pepper, Cut Into 1 Inch Strips
2 Tbsp Fresh Lemon Juice
1 1/2  tsp Bragg Liquid Aminos (To Taste)
Heat oil in large skillet over medium heat.  Add Garlic, cook stirring frequently for 30 seconds. Add carrot and broccoli cook stirring frequently for 1 minute. Add water. Cover cook for 1 minute. Remove cover. Add zucchini and bell pepper, cook stirring frequently, for 2 or3 minutes or until tender –crisp. Remove from heat. Add lemon juice and Bragg Liquid Aminos if desired mix well.
==> LET ME COACH YOU FOR FREE! <==
Love reading my posts,but want more one on one attention? 
Have questions or concerns, but you want them answered in private?
Want a Daily Action Plan created to help you reach your FIT BODY in less time?
…YES?!
Then sign up to get my Beachbody Coaching for FREEEEE!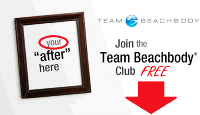 Easy Vegetarian Stir Fry Recipes Garlic Veggies