Buy Focus T25 Release Date
Ok ok so i know that so MANY of us have been waiting for when the Focus T25 Release Date will be announced… well wait no longer! It's official the phenominal Focus T25 Workout will release to the public June 24th, 2013! How awesome is THAT?! Now luckily, since I'm a coach, I'll be getting my hands on it on the 19that 9pm the MOMENT it goes for sale! That mean that as long as you're subscribed  you will be the first to watch the live workouts, reviews and FULL details I'll be posting about Focus T25 the moment I get my hands on it! That's FOUR DAYS before anyone else! …but there's a few things you need to do in order to take advantage of the Focus T25 release date before anyone else! Let me explain….
Focus T25 Release Date Requirements:
In order to be able to get your hands on this calorie blasting, get in get out Focus T25 release date you need to have access to the Team Beachbody website. The Focus T25 workout program will ONLY be released to the public through the Team Beachbody website and in order to have access to it you need to have a Free Beachbody membership. …..well how the heck do I get that?! It's actually really easy! All you need to do is CLICK HERE ,fill out your information and VOILA you now have a FREE Beachbody Membership and first access to the Focus T25 workout program on June 24th!  But that's not all folks!  ( pretty cheesy I know!) As a BONUS you now have yours truly ( ME!) as your assigned Beachbody COach! Now you have personal access to free coaching from me to get you through the whole Focus T25 Workout program like a BOSS! You have access to my private tips & tricks, success stories and motivation to make sure you not only REACH your goals but you also KEEP your goals! How many times have you lost weight only to gain it back right?! Well not anymore! Now you'll have the advantage with the Focus T25 release date available to you and me as your personal coach. Rock on!
Steps To Take Advantage of the Focus T25 Release Date :
Step 1: Write down in your calendar June 24th " official Focus T25 release date "
Step 2: ==>> Become a Free Beachbody Member  <<==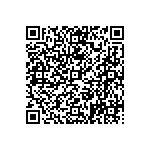 Buy Focus T25 – Release Date June 24th!