Beachbody Coaching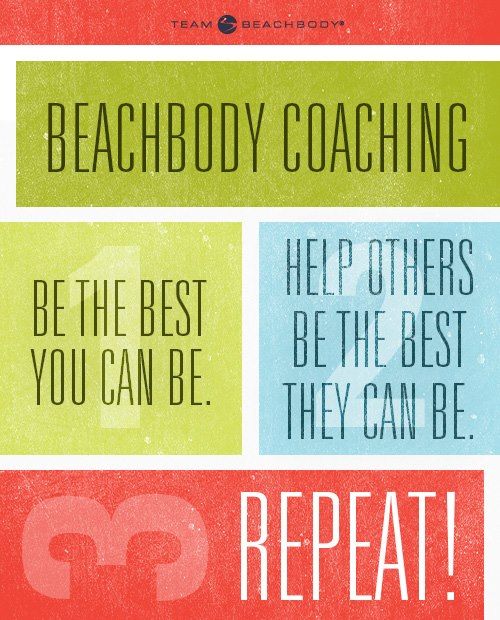 Beachbody coaching is being the best you can be. What does that mean? It means doing the best you can on your own fitness journey and working on yourself with in at the same time. I share my fitness journey everyday with  friends and family. But I am working on myself with in at the same time by reading and listening to audios of personal development.  I have always  had the passion to help others which is why I enjoy Beachbody coaching. As a child I knew I wanted to help others in some way. Beachbody Summit was in Las Vegas in June. I spent most of my team members of Team Allegiance and Team Achieve. Plus went to trainings at Beachbody Summit. I enjoy being part of both the teams because everyone helps each other to be successful. For Team Achieve we started a personal development group so we can all grow together as a team. I have some goals I want to achieve and I plan to achieve them.
Team Beachbody Coaching Video:
Decide:
Success Stories:

==> LET ME COACH YOU FOR FREE! <==
Love reading my posts,but want more one on one attention? 
Have questions or concerns, but you want them answered in private?
Want a Daily Action Plan created to help you reach your FIT BODY in less time?
…YES?!
Then sign up to get my Beachbody Coaching for FREEEEE!